Principal's Message
Burnside Primary School aims to build a school culture that demonstrates a strong belief in and a commitment to providing a rich and rigours curriculum with a safe, secure learning environment. We will have a clear focus on catering for the diverse range of students at their point of need, in a supportive, nurturing and challenging learning environment, with high expectations for student success.
At Burnside Primary School the student will be at the centre and purpose of all that we do. Our teachers and support staff will work hard to provide a teaching pedagogy reflective of 21st Century designs including ICT rich environments and Personalised Learning for all students. This innovative, rich and rigorous curriculum will be delivered in a positive, stimulating and challenging learning environment where every student experiences success and develops a love of life-long learning. Our students will be encouraged to explore their world through concepts and setting personal goals to become thinking, informed, resilient and self-directed learners who are able to be the best they can be and contribute actively to their community.
Vision
Burnside Primary School's vision is to graduate empowered students who are high achieving, socially and emotionally intelligent, globally aware and active citizens of the community.
Mission
It is the mission of Burnside Primary School to provide our students with a safe and supportive learning environment that motivates and challenges students, and that provides a comprehensive primary education for all students that empowers them to reach their full academic, social, and physical potential. Through community connectedness, students will develop a love of learning allowing them to become self-motivated, curious, resilient and social and emotional intelligent citizens.
Objective
Burnside Primary School's objective is to:
Offer high quality education within a supportive and understanding environment.
Develop critical and creative learners who actively engage in the learning process to acquire knowledge, skills, concepts and attitudes.
Encourage cultural understanding and acceptance of diversity.
Encourage communication in both social and academic environments between all members of the community.
Overview
Unique in its status as a state-of-art Educational facility, Burnside Primary School seeks to be at the forefront of education for the Burnside Community. As a new Primary School, it offers outstanding facilities for the delivery of both its educational programs and community ventures. The school truly presents as an innovative, unique and contemporary school. The curriculum, approach to pedagogy and culture that BPS develops will work in harmony with the design of the school buildings.
At Burnside Primary School, architectural form and educational ethos align to emphasize creativity, collaboration, innovation, wellbeing and community engagement. The Learning Communities have been carefully designed to allow for a flexible learning space incorporating a variety of different educational modes to take place in the one building.
There are 2 Learning Community buildings which can each house up to 200 students. This P-6 Learning Community incorporates a rich array of educational activities including messy wet areas, quiet reflective areas, withdrawal spaces, some library spaces and small classroom spaces. The key focus will be on flexible and adaptive spaces.
The quality of classroom teaching at Burnside PS will be a significant indicator of the school's effectiveness. Effective teachers know how students learn and build on the knowledge their students bring with them. Purposeful teaching will ensure that all students have the opportunity to learn in a classroom environment that has clear learning objectives, challenging learning goals and ongoing and systemic monitoring and feedback.
High Expectations for All Learners
Burnside PS will have high expectations for all members of the school community. Teachers and students will be challenged to take advantage of all opportunities to learn and to persist when confronted with situations that require new learning. An explicit focus on effort rather than ability underpins learning interactions and the modelling of desired behaviours as there is a shared belief that all students can learn to high levels.
High expectations are also evident in the quality of the relationships between all members of the school community and their engagement and contribution to the wider community. A commitment to continuous improvement will be reflected in the way that the schools consistently communicate the importance of self-improvement and higher standards when initial targets and goals are met.
Thank you for giving us the opportunity to be part of your children's education.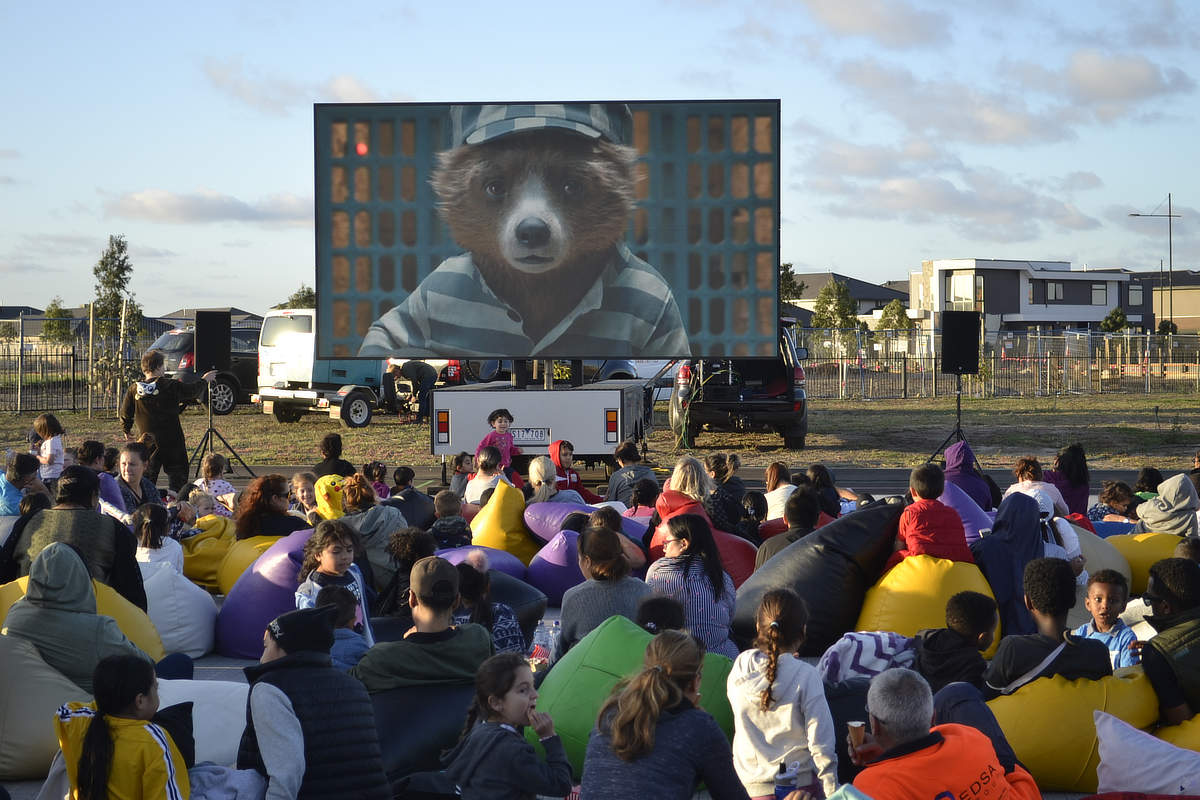 Enrolment and placement priority
For any enquiries regarding Enrolling at Burnside Primary School, email Enrol@burnsideps.vic.edu.au
Please check the Find My School website  https://www.findmyschool.vic.gov.au before submitting in your enrolment form to ensure you live within the Designated Neighbourhood Area (DNA). Only those within the DNA will be considered.
The priority order of placement at Burnside Primary School is:
Students for whom the school is the designated neighbourhood school. Placement for these students is automatic and guaranteed.
Students with a sibling attending the school at the same time and living at the same permanent address. Placement for these students is automatic and guaranteed.
In exceptional circumstances, compassionate grounds.
Enrolment at Burnside Primary School complies with all laws relating to discrimination, equal opportunity, privacy, and immunisation.
Designated Neighbourhood School
In Victoria, all students have a designated neighbourhood school. This is the school nearest to the student's permanent address.
In metropolitan areas, the nearest school is measured by a straight line from the student's permanent address.
Each designated area is defined by a designated neighbourhood boundary.
For further clarification please contact the school.
Supported Documentation
The following documentation is required to enrol your child:
A full birth certificate for your child or, if not born in Australia, a Passport and valid entry Visa or a Citizenship Certificate (children must turn 5 by 30th April in the year they start school)
Statement of immunisation (this can be obtained through Medicare)
Proof of residential address (Copy of utility bill and/or Council rate). This is to show that you live within the School Zone. (DNA)
Ensure that all medical conditions and relevant plans are submitted at the time of enrolment.
Supported documentation to be submitted to Enrol@burnsideps.vic.edu.au or handed to the office with the Enrolment form.
School Zone
See our school zone online
The Department has released a new website that helps parents identify their local public school online.
Findmyschool.vic.gov.au launched on 24 April and shows every school zone across the state. The new website highlights the choice of public schools available to the Victorian community.
If your child is preparing to enter Year 7 and want to know more about the public secondary school options in our area, or you know someone who is interested in enrolling at our school, try findmyschool.vic.gov.au today
Plans, Reports & Policies
Annual Implementation Plan
At Burnside Primary School the curriculum draws on elements of the Victorian Curriculum to develop and implement a curriculum that is meaningful for students, with a strong commitment and focus on Literacy and Numeracy.
The Victorian Curriculum F–10 sets out what every student should learn during their first eleven years of schooling. The curriculum is the common set of knowledge and skills required by students for life-long learning, social development and active and informed citizenship.
The Victorian Curriculum F–10 sets out a single, coherent and comprehensive set of content descriptions and associated achievement standards to enable teachers to plan, monitor, assess and report on the learning achievement of every student.
Staff work together in Professional Learning Teams (PLTs), aligning assessment tasks relevant to the essential Learning statements, so information can be gathered and analyzed in such a way to identify all students and their next steps in their learning. Teachers work together to develop high quality teaching and learning programs that reflect high impact teaching strategies. Student progress is closely tracked to ensure all students are demonstrating strong learning gains. Learning Intentions and Success Criteria are developed for all sessions, making the focus and indicators of success of the lesson visible to the students. Feedback is integral in this process, where teachers both give and receive feedback from students, students are often asked to work collaboratively and thus give and receive feedback from their peers and students reflect on their own progress and next steps in their learning pathway.
PE
Health and Physical Education provides students with knowledge, skills and behaviours to enable them to achieve a degree of autonomy in developing and maintaining their physical, mental, social and emotional health.
This domain focuses on the importance of a healthy lifestyle and physical activity in the lives of individuals and groups in our society.
STEM
STEM (Science, Technologies, Engineering and Mathematics) education comprises the specific knowledge, understandings and skills in each of these learning areas as well as the interrelationship between each of them. STEM education acknowledges that there are opportunities for learning to be delivered in an integrated manner that facilitates greater engagement in each of these learning areas. This approach enables skills such as critical and creative thinking, collaboration and communication to be deployed in a rich and authentic way.
STEM education in the Victorian Curriculum includes the following learning areas: Science, Design and Technologies (including Engineering principles and systems), Digital Technologies and Mathematics.
Visual Arts
Visual Arts includes the fields of art, craft and design. Students create visual art works that communicate, challenge and express their own and others' ideas. They develop perceptual and conceptual understanding, critical reasoning and practical skills through exploring and expanding their understanding of their world, and other worlds.
They learn about the role of the artist, craftsperson and designer and their contribution to society, and the significance of the creative industries including the roles of critics, curators and commentators.​
Aims
The Visual Arts curriculum aims to develop students':
conceptual and perceptual ideas and expressions through design and inquiry processes
visual arts techniques, materials, processes and technologies
critical and creative thinking, using visual arts languages, theories and practices to apply aesthetic judgment
respect for and acknowledgement of the diverse roles, innovations, traditions, histories and cultures of artists, craftspeople, designers, curators, critics and commentators
respect for visual arts as social and cultural practices, including industry practices
confidence, curiosity, imagination and enjoyment and a personal aesthetic through engagement with visual arts making, viewing, discussing, analysing, interpreting and evaluating.
LOTE - French
LOTE – Language Other Than English
Burnside Primary School celebrates learning through our French Programme which encourages students to speak the language and become familiar with French culture.
Each class participates a one-hour lesson once a week which incorporates art, design, songs, games, and dance to enhance language and cultural learning.
Why learn languages other than English?
Language's education is an investment in our global future. It enhances student's social, cognitive and intellectual potential. Research has shown that bilingual students develop higher order problem solving skills and demonstrate greater flexibility of approach to ideas as well as a greater capacity for lateral thought.
It expands student's cultural awareness. Learning languages within the context of a culturally inclusive curriculum enables students to view the world form a broader perspective. It promotes social cohesion, cross cultural understanding and harmony and provides opportunities to develop positive attitudes to diversity.
It widens student's post-school options both in the domestic and global context. Australia's multilingual society offers bilingual people working in areas such as law, medicine, finance, politics, science and the arts.
Why learn French?
French is a world language, spoken in 44 countries. It is a language of diplomacy in organisations such as the United Nations, International Red Cross and the Olympic Games.
French opens the door to an exchange of knowledge and culture in the fields of science, technology, medicine, biotechnology, agriculture, viticulture, cosmetics fashion, gastronomy and the arts. Many French-speaking people from around the world have made their home in Australia. French companies operating in Australia now employ thousands of people. Travel to mainland France and closer French-speaking places such as New Caledonia is a real incentive for learning the language.
Positive Education
Positive Education brings together the science of Positive Psychology with best practice teaching to encourage and support individuals, schools and communities to flourish. We refer to flourishing as a combination of 'feeling good and doing good'. Positive Education focuses on specific skills that assist students to strengthen their relationships, build positive emotions, enhance personal resilience, promote mindfulness and encourage a healthy lifestyle.
Through teaching these valuable life skills, Burnside Primary School provides its students with an increased capacity to learn effectively, as well as offering them a strong foundation on which they can build a successful life. Positive Education is an initiative by BPS, dedicated to improving student and staff wellbeing
Community Engagement
Burnside Primary School aims to strengthen community cohesion, helping to improve student learning within and beyond school. Strong school communities act as a support network for student health, wellbeing and engagement. They support students' learning and development and enhance social inclusion.
Working with the community also gives schools access to local expertise, facilities, resources and services, which can help students overcome barriers and reach their full potential.